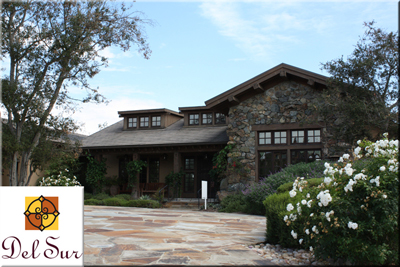 Community of Del Sur
Not far from the historic city of San Diego, seven miles from the beaches of Del Mar, the community of Del Sur promises a vital lifestyle that celebrates Southern California's rich heritage. Conveniently located between the I-5 and I-15 freeways, just off SR56, Del Sur is a short drive from the charming boutiques and restaurants of La Jolla, Del Mar and Rancho Santa Fe.
The community of Del Sur is evolving with a rich appreciation for the heritage of San Diego, a healthy respect for the natural environment and the personality of an amiable small town. Much of the community's style is being crafted by local artisans. Approximately sixty-percent of the land will be permanent open space. And residents will find endless opportunities to gather with neighbors, shop in local stores, play in a variety of parks planned for Del Sur, explore more than 18 miles of trails and feel completely at home within the beautiful rolling landscape.